Hen, Cock and Pigeon Rock
A circular route in the western Mournes giving a taster of views that can be experienced in the region. The walker will ascend Hen, Cock and Pigeon Rock Mountains using open mountain terrain before descending through a valley to the starting car park.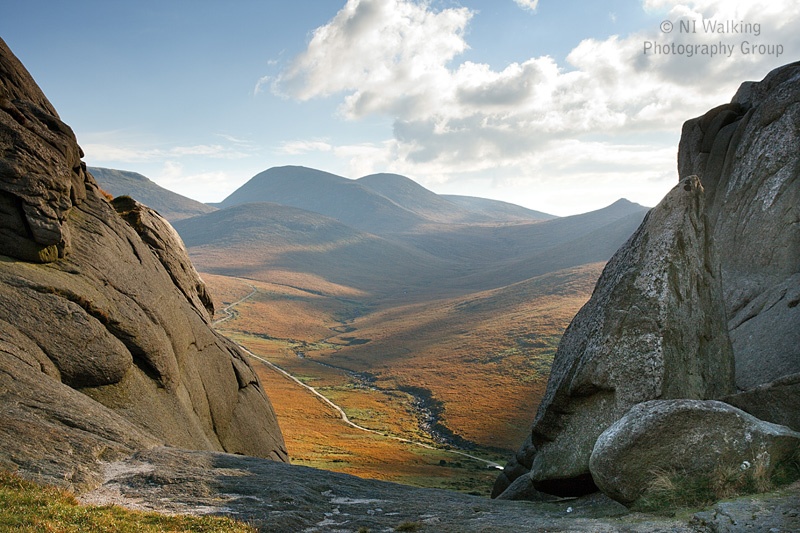 County Down
Distance 6 miles
OS Map 29
Terrain Loose surface tracks, open mount
Nearest Town Hilltown
Route Shape Circular
Grid Reference J233277
Route Type Mountain
Facilities
Car park and picnic facilities available at Sandbank Road Car Park
Accessibility Grade
Grade 5
There may not be a formalised path, and variable, single file trails are to be expected.
Gradients and cross slope could be expected to be steep and not limited.
Obstacles and surface breaks of greater than 75mm measured across the line of the path to be expected.
Overhanging branches are possible. Passing places and rest areas may not be formalised or provided.